In Our Community
Hopp Insurance supports and participates in local and area events.  Their dedication to the community is what makes them stand out among other insurance servicers.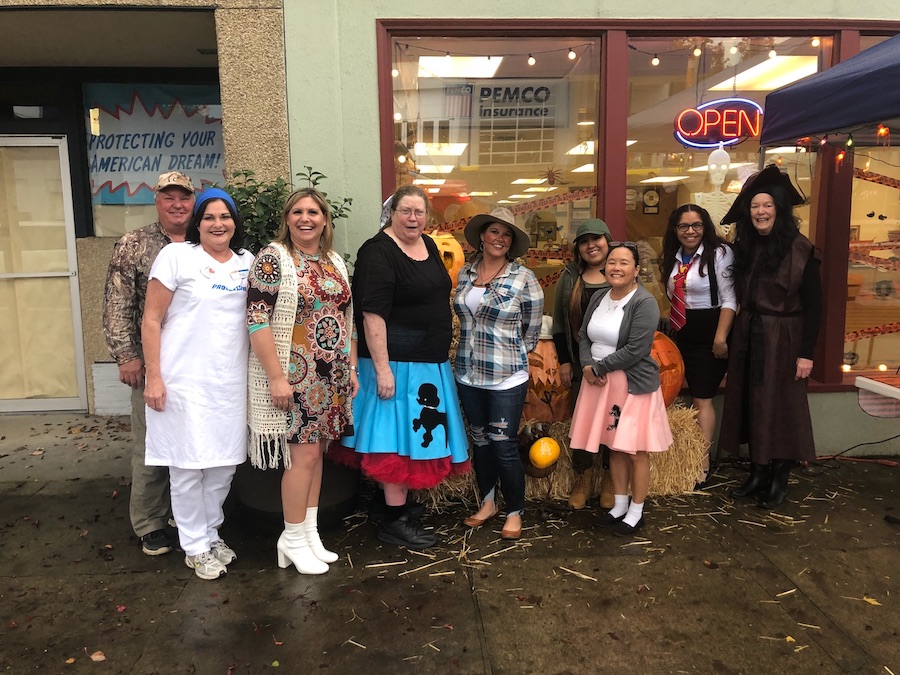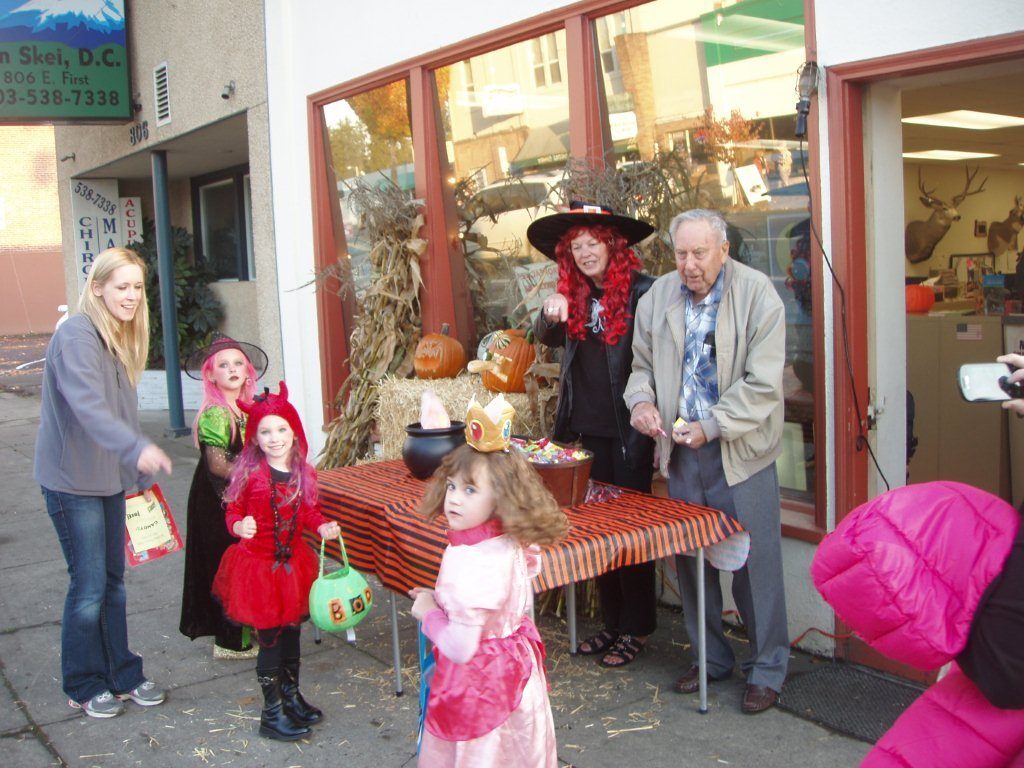 ABOVE: Hopp Insurance at Newberg's "Trick or Treat" night.  The event usually sees over a thousand costumed participants, most of whom Ray Hopp (pictured above) knows personally through decades of insurance service in Newberg.
Ray Hopp (far right) and Julie Birmingham (next to Ray) represent over 85 years of insurance experience at Hopp Insurance Agency.
BELOW: Jack 'o Lanterns made by Allan Hopp are prominently displayed next to the agency's PEMCO sign.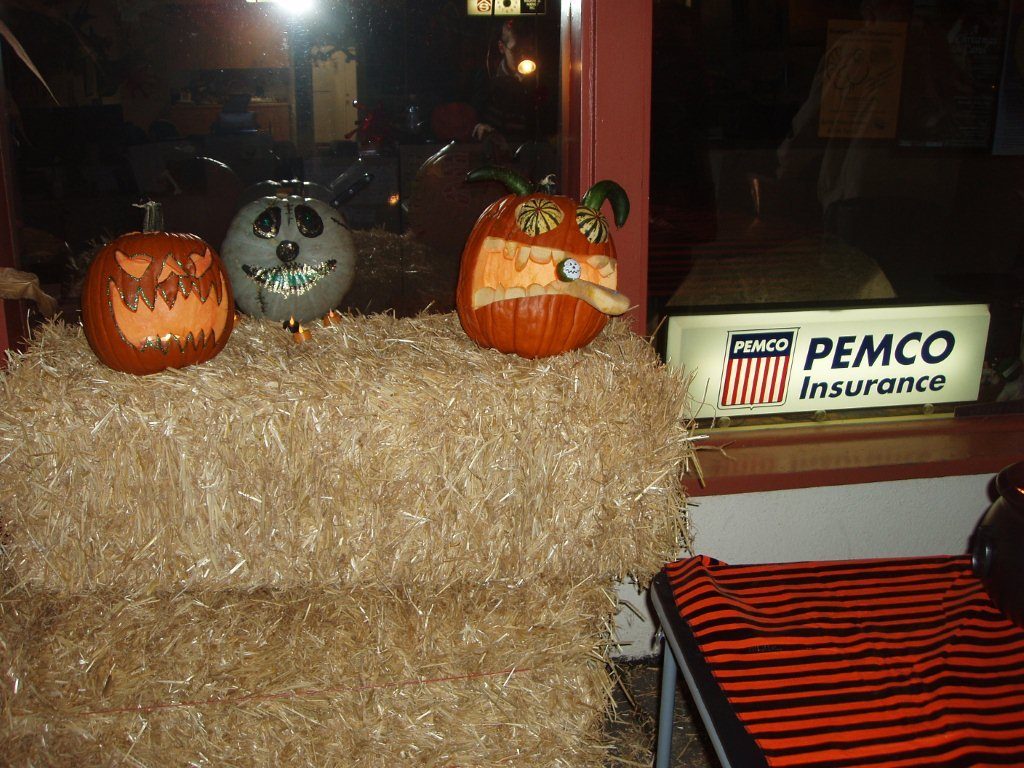 ---
Need an insurance quote? Get in touch!
Access quotes from Oregon's most trusted insurance carriers. It's comparison shopping at the click of a mouse.